Stephen Jackson Gave an Emotional Interview About His Friend George Floyd on 'The Today Show'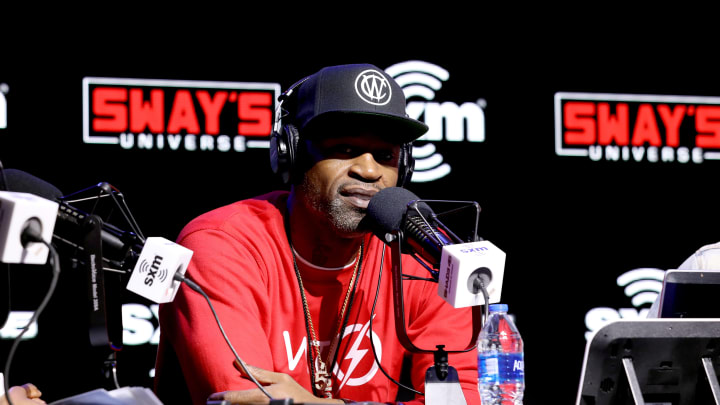 Stephen Jackson appeared on The Today Show on Thursday morning. For anyone who doesn't follow Jackson on social media, it was probably the first time that you learned Jackson was a longtime friend of George Floyd, the man who was killed on Monday when a police officer kneeled on his neck for eight minutes. Floyd and Jackson both grew up near Houston and became very close. Jackson gave a very powerful interview about his friend.
Jackson spoke for five minutes while fighting back anger and tears. He finished with a message that Floyd would have been happy to know that people were fighting for him, but this is not what Floyd would want. "Floyd would want everybody standing together and fighting for justice."