TJ Watt Tells Steelers Trainer He Tore His Pec vs. Bengals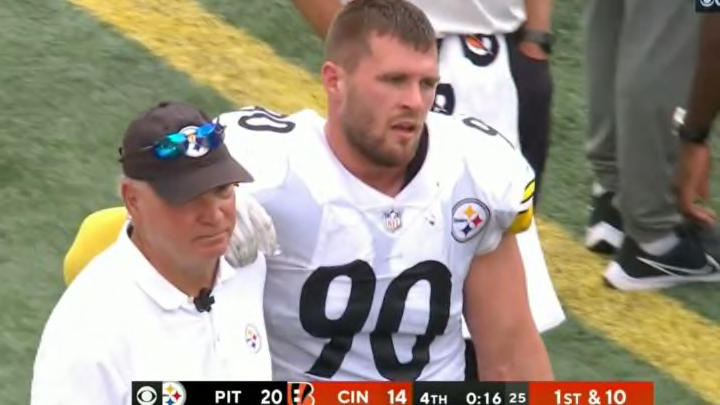 TJ Watt /
The Pittsburgh Steelers defense got off to a dominant start in 2022, absolutely destroying Joe Burrow and the Cincinnati Bengals all day long on Sunday. TJ Watt, naturally, was the driving force for the Steelers, recording one sack and one interception while harassing Burrow in the backfield.
Unfortunately, Watt's day did not end well. In the process of rushing Burrow during a late push by Cincinnati, Watt got hurt and immediately left the field. While walking off, he appears to be telling the team trainer that he tore his pectoral muscle.
It's unclear what happened on the play that caused Watt to get hurt but pec tears usually happen that way. If Watt is right, it's a brutal blow for Pittsburgh. It would knock him out for most, if not all, of the season and take one of the league's premier defenders off the field.
A terrible turn for Watt and his team.