ESPN Caught a Titans Player Scratching His Crotch Behind Mike Vrabel on Monday Night Football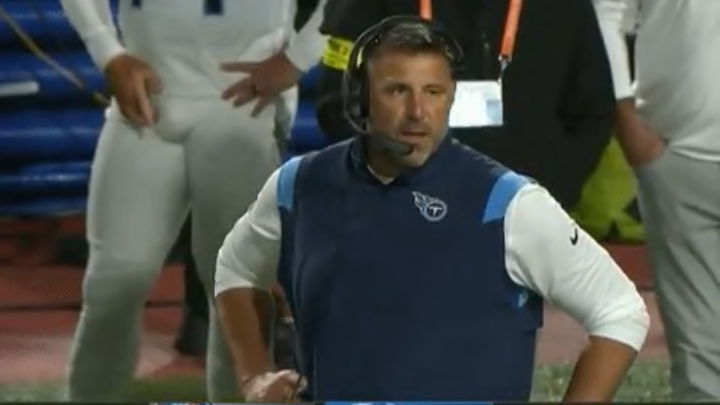 The Tennessee Titans visited the Buffalo Bills for the first game of the Week 2 Monday Night Football double-header. During the second quarter a penalty was called and the camera cut to Titans coach Mike Vrabel who was waiting for an explanation. Behind him a player scratched his crotch.
And here's a completely uneccessary closeup.
That appears to the bottom of the number 14, which means it would be kicker Randy Bullock. As of this crotch shot, Bullock was 1-for-1 on extra points so he's done his job. Sorry if he's bored waiting around for some more work. Blame the offense.