Another Glen Taylor Protester Was Tackled By Security During Timberwolves - Grizzlies Game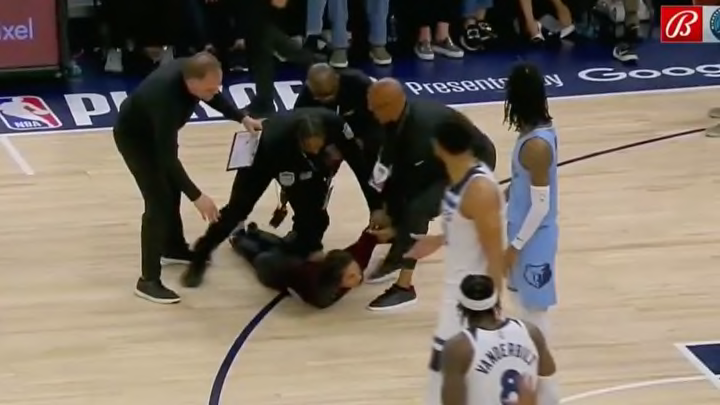 The Minnesota Timberwolves had yet another postseason game interrupted by people protesting owner Glen Taylor. A woman ran onto the court in the middle of play during Game 4 of the Timberwolves - Grizzlies series. She was sitting behind Taylor and security took her down as soon as she got on the floor. The game was then delayed as she was literally dragged off the floor.
On the local broadcast you can see the second protester get dragged out.
Multiple fans have tried to get on the court during Timberwolves games over the last two weeks. One tried to glue her hand to the floor and another tried to chain herself to the basket stanchion.
UPDATE: We will add pictures and videos as they surface.