Tim Thomas vs Kenyon Martin is the Lamest Decade-Old NBA Beef Imaginable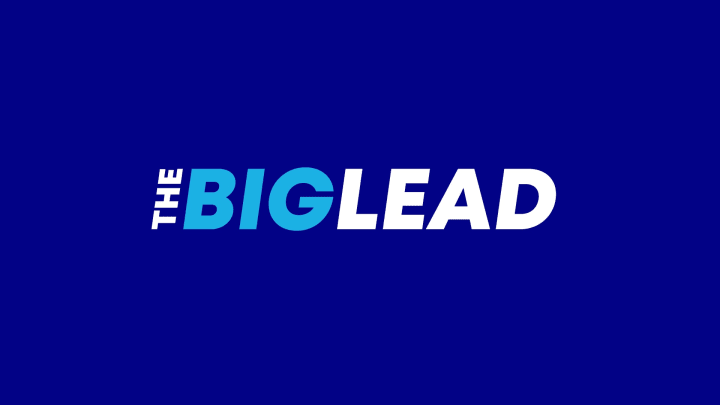 I'm not going to bore you with the background, but in the 2004 playoffs, Tim Thomas (then of the Knicks) was fouled hard by Jason Collins of the Nets. Thomas was taken off the court on a stretcher. It should be noted in the video that Kenyon Martin of the Nets was in the vicinity.
After Thomas got out of the hospital, he told the media Martin was "fugazi." (Why Martin? I'm not sure.) This started a bizarre war of words that went from the court, to the clubs, and in 2016, to podcasts. Yes, seriously. Here's a quick breakdown:
* Martin and Thomas had words at an NYC club in the 00s and because NYC is turf that belongs to Thomas (who is from Paterson, New Jersey, aka Pakistan) Martin backed down. [Aside: I worked in Paterson at my first newspaper stop. It is indeed a dump.]
* The two ran into each other in Dallas (Martin went to high school in the area) and Thomas left a club after Martin said something the hostess. (Thomas says he left for other reasons; they're too boring to get into.) Later that weekend, they ran into each other at some event and Thomas took $1,500 in cash and slapped Martin in the face. Gosh I love that. If there were video of that, I'd pay a few bucks to see it. Was it $1 bills? $20s? Was this in a strip club?
* In perhaps my favorite part of this stupid story, Al Harrington (from New Jersey, played in Denver with Martin) tried to broker peace between the two in his kitchen. It did not work.
But in hopes that nobody dies, Thomas has now challenged Martin to a fight in a boxing ring. For charity. [via CBS Radio]