Latest Tim Tebow Leads
Tim Tebow Seemed Very Upset Talking About the Urban Meyer Situation on 'First Take'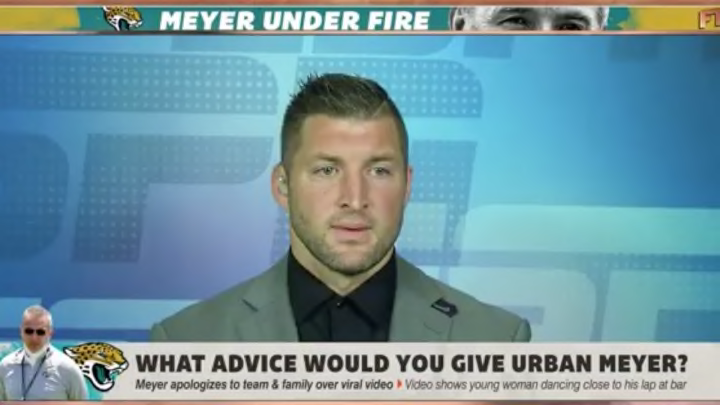 Tim Tebow reacting to the Urban Meyer news.
Tim Tebow made his weekly Friday appearance on First Take this morning. Unfortunately for Tebow, that meant having to discuss the recent events involving his former coach, Urban Meyer. Tebow was visibly emotional discussing Meyer and the situation with his family.
The first time that host Molly Qerim Rose tried to throw it to Tebow, he wasn't there, which you can see in this clip. When they finally did get Tebow, he called the situation, "disappointing, frustrating, and honestly heartbreaking." Tebow is obviously close with the family, saying that loves "Miss Shelly," (Meyer's wife, who tweeted "we're all sinners" on Thursday before ultimately nuking her account) and that he was very close with Meyer's daughters. This is obviously not what Tebow was expecting to discuss when he went into media.