Tim Tebow Remains "Fully Committed" to ESPN Role After Signing Contract with Mets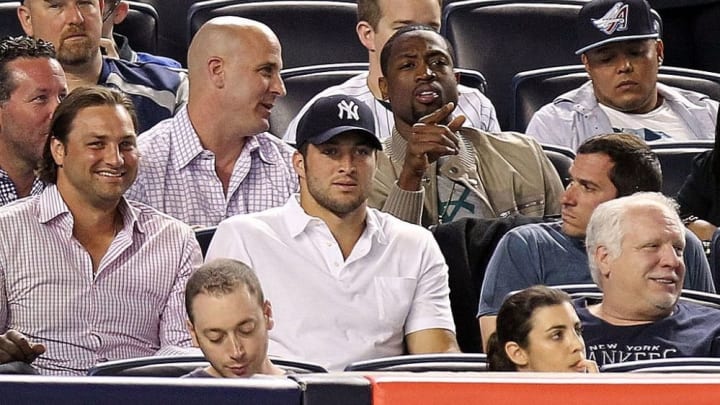 Tim Tebow will take part in the New York Mets Instructional League in Port St. Lucie, Fla., after signing a minor league contract. The pursuit of his baseball dreams won't impact his role this year as a college football analyst for ESPN.
"Tim is fully committed to his role at SEC Network and ESPN this fall," ESPN senior vice president of event and studio production Stephanie Druley said in a statement. "We have always been supportive of Tim's athletic pursuits. His new schedule will allow him to continue as a college football analyst on SEC Nation this fall."
The Instructional League schedule has not yet been released. Last year, players reported on Sept. 18 and games ran through Oct. 12. A similar schedule this year would span four football Saturdays.
"Tim Tebow will be absent for a couple days a week from instructional league for SEC Network broadcasting duties."

- — Jared Diamond (@jareddiamond
Compared to Arizona, the proximity of Florida to potential sites for SEC Nation assignments makes it a far more attractive place for Tebow to manage both baseball and television. It should come as no surprise that's where he landed for the next stop on his potential journey to the big leagues.