Tim Tebow Autographing Bats and Balls is Proof He's a Baseball Player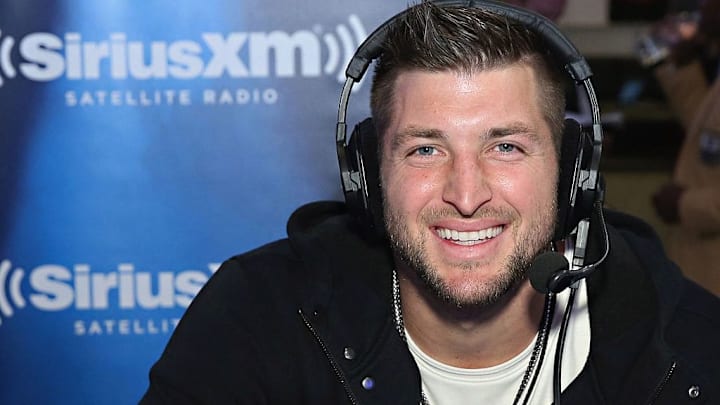 Tim Tebow hasn't played a meaningful baseball game since his junior year of high school. But the demand for baseball items with Tebow's signature on them is real.
Off the top of your head, try to think of a piece of baseball memorabilia you'd want more. It's very difficult. No one honors the tradition of America's pastime like Tim Tebow.
Paying $125 for a ball and $175 for a bat seems perfectly reasonable — especially if you believe Tebow is the next coming of Roy Hobbs.
Now, some would say that finding a new autograph market to tap into is something a sideshow would do. But that really couldn't be farther from the truth. This is nothing more than another example of Tebow's legendary work ethic and commitment to excellence. He understands that signing bats and balls will part of his daily job duties once he makes the Major Leagues. It's probably best to perfect the skill ahead of time.