Tim Bontemps: If the Warriors Beat the Kings in This Regular Season Game, They're Going to Win the West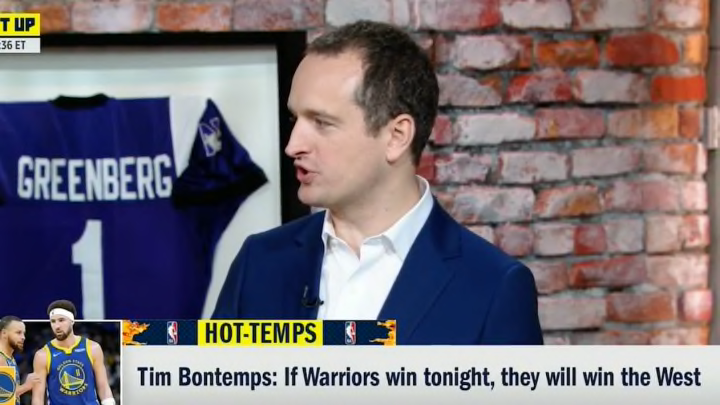 The Golden State Warriors and Sacramento Kings play tonight in the 81st game of the season. The Kings are three games up on the Phoenix Suns so they are locked into the 3-seed in the Western Conference which means they don't really have anything to play for.
Meanwhile, the Warriors are in a complicated situation where they're still holding off the Lakers for the 6-seed, but they could also pass the Clippers for the 5-seed which would put them in a first round matchup with Kevin Durant and the Phoenix Suns, which doesn't seem ideal so maybe they don't really want to win this game either...
Despite all these odd circumstances, ESPN's Tim Bontemps says that if the Warriors win this game then they'll make the NBA Finals.
Bontemps mentioning that the Kings might not even play any of their starters before proclaiming this an indicator that the Warriors might go to the NBA Finals is simply incredible. Bontemps obviously did not conduct a straw poll before dropping this take because it makes no sense. Can the Warriors win the West with Andrew Wiggins returning? Definitely. Will beating the Kings reserves in a game that doesn't mean much have anything to do with it? Probably not.
This was clearly an exercise in hot takery. Luckily, Tim Legler was there to talk some sense to the audience.