Hunter Wendelstedt Makes Worst Call of MLB Season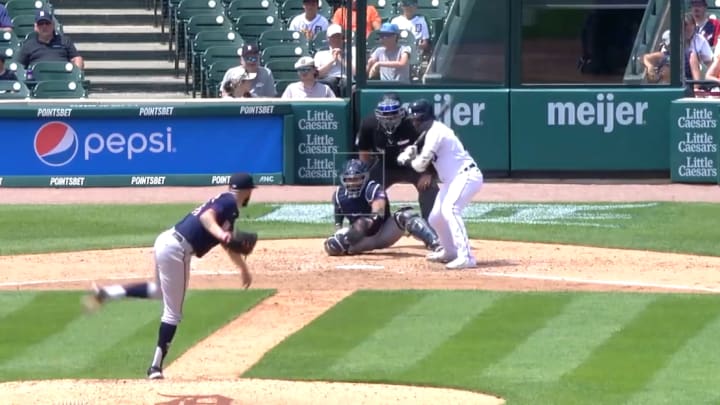 We've discussed Major League Baseball umpires repeatedly on this here website this season. In general, they've been pretty awful. We even ranked the 10 worst currently working in MLB. Hunter Wendelstedt made that list at No. 10, and on Tuesday he also made the worst call of the 2022 season so far.
Detroit Tigers catcher Eric Haase faced a 3-2 count against Minnesota Twins lefty Devin Smeltzer in the bottom of the fifth on Tuesday. Smeltzer uncorked a 90-mph fastball that was about a foot low of the zone. Haase tossed his bat and started walking towards first when Wendelstedt rung him up. It was a truly baffling call.
Check it out:
And here's a visual:
That's Angel Hernandez bad. There's absolutely no excuse for a professional umpire missing a call that badly. None.