Is Tiger Woods Playing the Masters?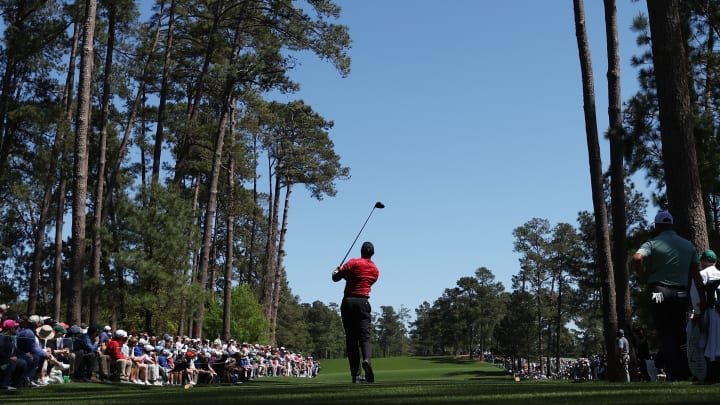 Gregory Shamus/GettyImages
With the Masters quickly approaching, there is one question on everyone's mind. Will Tiger Woods be among those competing at Augusta National? And if so, how will he look.
There is every reason for optimism on the first part and less so on the second. Though the 47-year-old has yet to make an official announcement, he's expected to return to the place of his most iconic triumphs. But if the past several years of Woods' career teach us anything, it's that the future can always change.
Woods, playing an extremely truncated schedule since his car accident, competed in last year's tournament and showed flashes of his brilliance while making the cut en route to an eventual 47th place finish. The year before he had a blistering opening round and finished 38th. Back in 2019 he won the whole thing in one of the most spectacular and unexpected sporting spectacles in recent memory.
In his one event this season, the Genesis Invitational, Woods finished 45th. But he looked so much healthier than he did last season to the point it didn't hurt to watch him make his way through the course for four straight days.
So, as we stand now, there's no reason to think Woods won't be out there among the azaleas. And there's no reason to count him out in terms of competing.