Tiger Woods Looked Like Tiger Woods at the Masters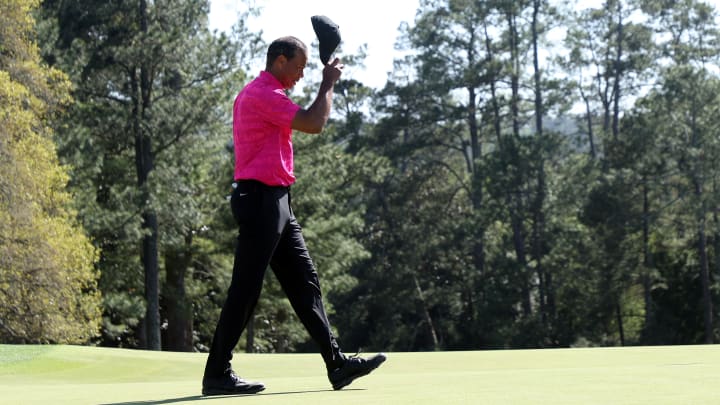 Tiger Woods, The Masters - Round One / Jamie Squire/GettyImages
Tiger Woods looked decidedly like Tiger Woods on Thursday, as he strolled 18 holes at Augusta during the opening round of the Masters. I'm not sure what I was expecting from the greatest golfer of all-time, but it certainly wasn't that.
Despite a suffering multiple serious leg injuries in a car crash just more than a year ago and displaying a decent-sized limp this week, Woods looked fine. He made long putts, nearly splashed a hole-in-one, hit fairways and did things like this:
It was truly a remarkable just how normal he looked.
To pump the brakes a bit, Woods didn't run away from the field and put himself in serious contention. He carded a 1-under, 71 and sits three back from the leaders. He did well, but it's not like he put together one of the best rounds of the day.
Still, at 46, after nearly two years from a competitive tournament and after everything he's been through physically, what he did Thursday was stunning. Just seeing him not be overmatched by that course was incredible.
At this point it would be shocking if Woods didn't make the cut. If he does, could he make a run at a sixth green jacket? I wouldn't put anything past him at this point.
A Tiger prowling on the weekend at Augusta? That's something none of his competitors want to see.