Tiger Woods is Clearly Not Healthy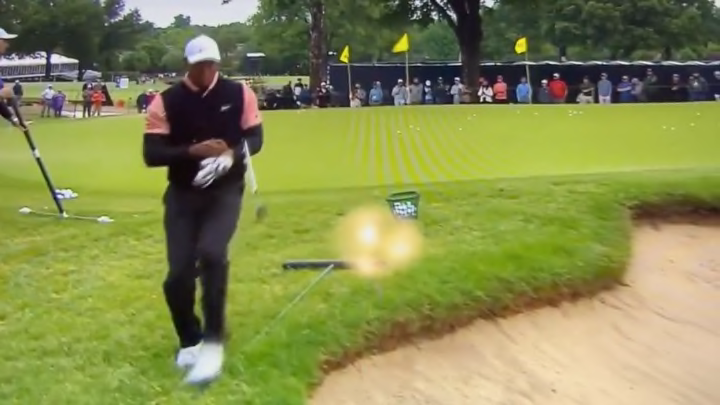 Tiger Woods /
This weekend's PGA Championship will mark the second tournament Tiger Woods has played in and made the cut for since his awful car accident in January 2021. It's remarkable that Woods, with his extensive injury history pre-crash, was able to get his game back to a competitive level. He finished far down the leaderboard during the Masters in April and those who hoped the PGA Championship would be different are disappointed so far, as Woods entered Saturday's tee times at three over par.
It does not take a keen-eyed observer to deduce Woods isn't at 100 percent physically. A video of Woods' warm-up shots on Saturday morning proves that even further as the legendary golfer nearly fell down a gentle incline when his knee buckled on him.
Unfortunately for Woods, the stumble was a sign of things to come; he bogeyed the second hole of the day before racking up a triple bogey on No. 6.
It's tough to watch. Every golf fan is glad Tiger is back but his body clearly is not cooperating with him and it's easy to wonder if it ever will again.
Still a lot of time to turn things around and post a respectable score for the tournament, but it's looking like a longer and longer shot.