Photos Emerge of Tiger Woods Car Crash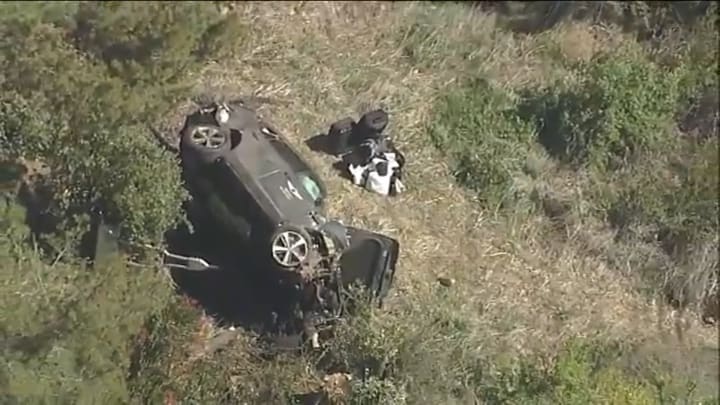 Tiger Woods' car after a rollover crash /
Tiger Woods was involved in a single-car, rollover accident on Tuesday in Rancho Palos Verdes near Los Angeles. His car suffered serious damage and LA County firefighters needed to use the jaws of life to remove him from the car. Photos and video have now emerged of the accident's aftermath.
Here are some of the images and video of the accident:
This video shows where it appears the accident began and where it ended.
That looks like a really bad accident and Woods is lucky to have survived. According to his agent, Mark Steinberg, Woods is currently in surgery after suffering multiple leg injuries.
I'm sure we'll find out more about the accident and how it happened in the coming hours. We'll keep you updated.