Oklahoma City Thunder Coach Mark Daigneault Hits Drive Sideways Into a Camera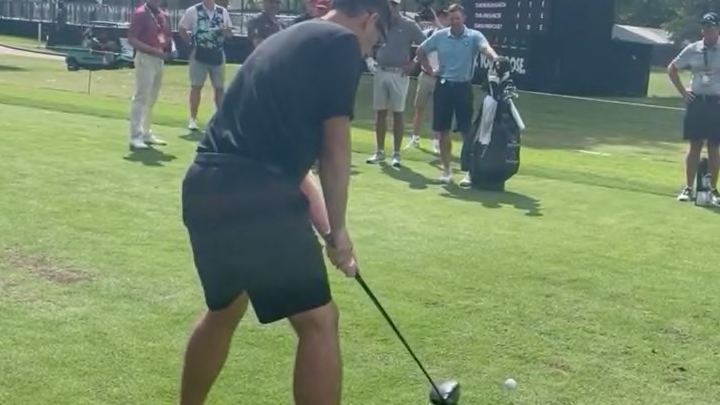 It's a big weekend in Tulsa with the LIV Golf caravan rolling through town. Today's festivities included a pro-am and Oklahoma City Thunder coach Mark Daigneault was lucky enough to find himself in a group with Phil Mickelson.
Which sounds really fun until you consider just how nervous the average hacker would be playing in front of such company. And it didn't take long for the nerves to show themselves because Daigneault's opening tee shot was a straight-up abomination.
Our sophisticated shot-tracking technology reveals that this one traveled all of two yards and off the fairway, catching a tough lie after crashing into a local sports director's camera.
That makes for a long hole. Potentially a long afternoon.
It's the type of duff you hope cameras aren't present for and Mickelson would not be out of line if he asked ol' coach here to play the rest of the round right-handed.