This Old Clip From Steve Bannon's Podcast is Now Amazing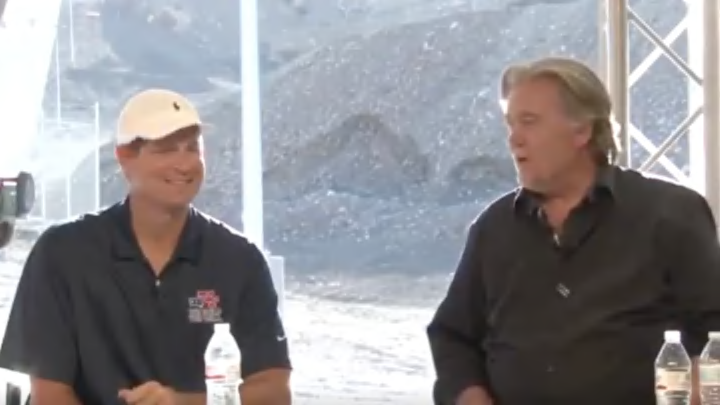 No matter what a person may think of Steve Bannon, his commitment to podcasting is impressive. Even after being indicted and pleading not guilty to wire-fraud and money-laundering charges, Donald Trump's former campaign manager and Seinfeld residual check-collector is providing content retroactively as the masses reconsider this clip from last year's Wall-A-Thon.
Sitting next to Brian Kolfage, who was also indicted, Bannon had a field day making light of the developing situation with an all-time tongue-in-cheek intro that allegedly may not have been a joke at all. Look at Kolfage's face as the punchline is delivered.
Now, as entertainment goes, this is great. But imagine being a defense lawyer caught up in all of this and hoping against hope Big Steve has always played it straight and coy on the air. Then choking on a ham sandwich or whatever you do before launching into several calls trying to control the damage.
Eventful Friday when you could have been on the golf course.