There's No Way a Neighbor Called the Police on This Cousin Eddie Christmas Display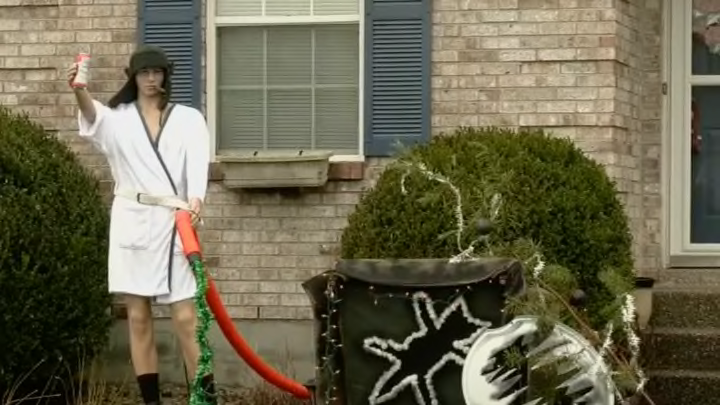 Police were recently called about Christmas display in Shepardsville, Kentucky. According to the dispatcher there was a naked man wearing a robe with a hose between his legs. When they responded to the call they found a mannequin dressed up like Cousin Eddie from Christmas Vacation.
This is a great local news story, but there's just no way an actual human thought this was a man exposing himself, right? Aside from being a borderline iconic movie pose, he's not moving. Even if you only saw this driving by you would at least see that he's not moving.
And I'm not judging the news station. You wait around for something like this and finally get a chance to cut together a bunch of Christmas Vacation clips and a work a bunch of quotes into your story and you absolutely have to do it.
Take this example from a few years ago. Another Christmas Vacation-inspired display and again the news has to show up because someone briefly thought it was real.
In conclusion, whenever someone calls 911 this time of year to report something strange the operator should always ask this one question.