Half of 'The View' Desk Tested Positive for COVID Minutes Before Kamala Harris Interview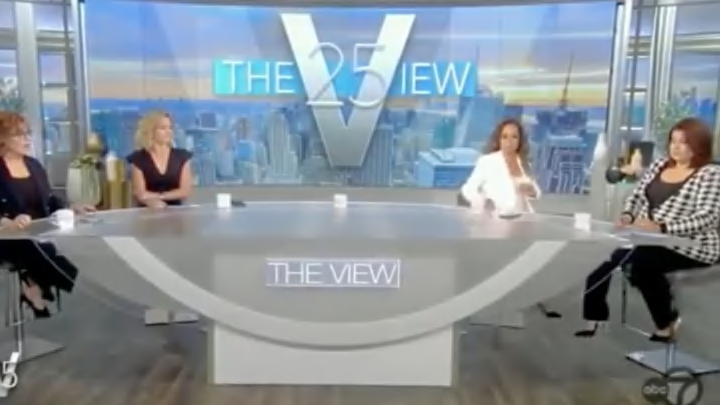 Unusual scenes on The View this morning as Sunny Hostin and Ana Navarro tested positive for COVID and were pulled off set before a scheduled in-studio interview with Vice President Kamala Harris. The duo was at the desk for earlier segments and did not interact with Harris. Her interview was then conducted remotely from different rooms.
Here's the confusing moment, which began with Joy Behar trying to figure out what the heck was happening in real-time and not really getting answers.
Behar later told the audience these were breakthrough cases and Harris commented on the news: "Sunny and Ana are strong women, and I know they're fine, but it really does also speak to the fact that they're vaccinated, and vaccines really make all the difference."
Getting results mid-show seems like a design flaw.