The Seattle Seahawks Postponed a Meeting with Colin Kaepernick Because He Won't Stop Kneeling During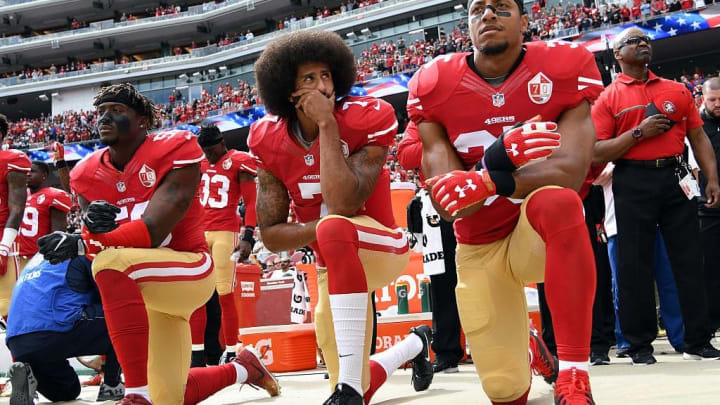 Colin Kaepernick refuses to stop kneeling during the National Anthem, and as a result, no NFL team is going to sign him. That's been clear for at least a year now, but according to ESPN's Adam Schefter, Seattle was interested in Kaepernick, but …
Why are we so surprised by this? I know some people will yell about labor lawyers and such, but they are business that can be run however they see fit. In the NBA you cannot kneel. There's a rule against it. The NFL should just adopt the same rule and move on. They're letting this issue fester and drive people away from the game.
There's no doubt kneeling had an impact on ratings; I personally know a family member (wife's side) who watched the NFL every Sunday for years … and stopped last season when the kneeling began. He stopped cold turkey. He is a Vietnam War veteran. He has many friends in the same boat.
I can't find fault with the Bengals asking Eric Reid about kneeling, or the Seahawks asking Kaepernick.