'The Rings Of Power' Early Impressions And Comparisons to 'House Of The Dragon'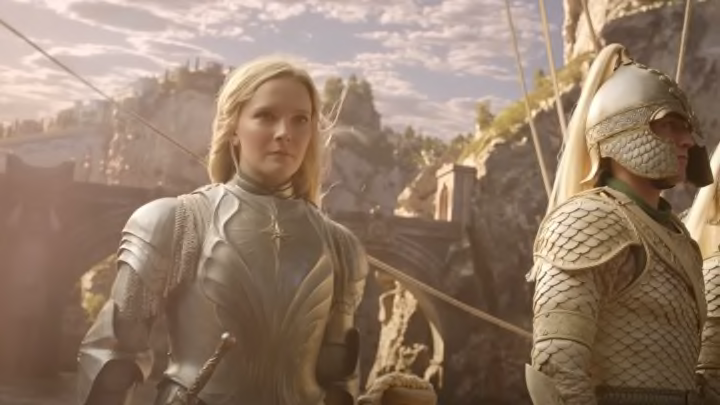 Courtesy of Amazon Prime /
0:30-6:25: Intro and digging into Ryan and Liam's familiarity with the Lord of the Rings universe. Unfortunate consequence of timing that The Rings Of Power will be constantly compared to House Of The Dragon, so let's just get that out of the way. How do the early episodes of the two shows measure up to one another?

6:25-10:35: What the hell is up with the meteor wizard guy? Ryan has theories. Liam has something resembling a theory.

10:35-15:25: Which of the four primary storylines is the most interesting? Which is the least? Sorry to the Harfoots. Addressing the tricky nature of playing younger versions of characters that already exists in the hearts and minds of fans. Will the show be able to intertwine all the plotlines seamlessly by the end of Season 1?

15:25--: Admiring how good the show looks. They're certainly using every dollar of the budget. Final thoughts and ratings.
Last week, Amazon debuted its most ambitious non-football-related streaming project to date in the form of Lord Of The Rings: The Rings Of Power. The quasi-prequel takes places long before the events of both The Hobbit and the original Lord Of The Rings trilogy. Ryan Phillips and Liam McKeone teamed up to discuss their initial impressions of the first two episodes, whether the show accurately captures the grandiose LOTR feeling, and how the early plotlines are developing.