The Red Sox Need to Hire Jason Varitek as Their Next Manager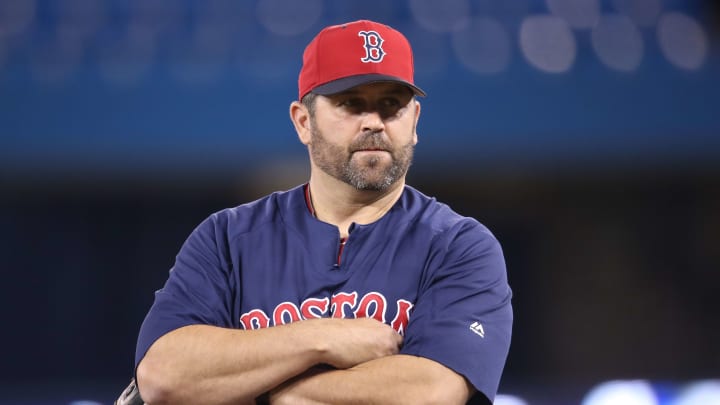 The Boston Red Sox fired manager Alex Cora this week and have been left scrambling to find a replacement just weeks before spring training starts. It's obvious what they should do and everyone knows it. Boston needs to hire Jason Varitek as its next manager.
Varitek spent his entire 15-year career with the Red Sox, even earning a "C" as the team's captain. A three-time All-Star, an integral part of the team's first two World Series titles in almost a century (2004 and 2007) and a member of the Red Sox Hall of Fame, he's a enormous fan-favorite in Boston. After the mess that's currently surrounding the team from the Cora Era -- where they're still being investigated for cheating in 2018 -- bringing Varitek in would clean the slate.
The man known as "Tek" was recently named a special assistant to Chaim Bloom, Boston's chief baseball officer. So he's already a part of the organization. Despite having no managerial experience, he'd bring immediate credibility to the table as a 15-year major leaguer known for his toughness.
Another aspect of this is the fact that Boston reportedly wants to cut payroll and rebuild a bit. A guy like Varitek would get a long rope from the fan base if there needs to be a true rebuild. He could manage during a few down years before anyone called for his head.
The Houston Astros sign-stealing controversy has touched all of baseball. The Red Sox need to cut clean from that by bringing back a guy everyone loves. Varitek is respected throughout the game and would be the perfect fit to change the culture and the feeling around the franchise.