The Miami Dolphins Should Trade for Brock Osweiler - Whom Adam Gase Loves -Not Sign Colin Kaepernick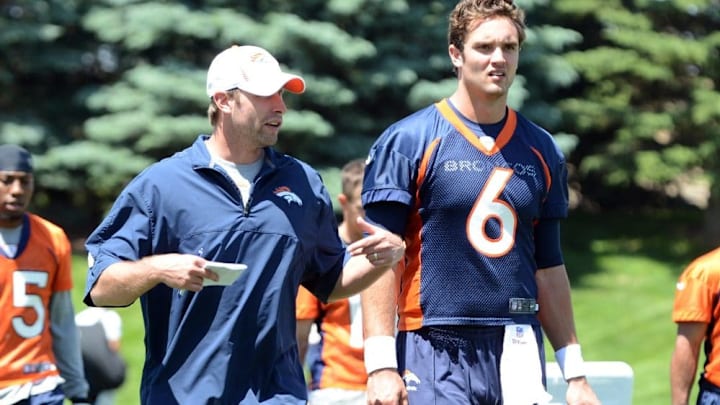 Miami Dolphins QB Ryan Tannehill suffered a non-contact knee injury, and while the team waits for official word on his status for the season, here's a name you won't hear while social media freaks out over Colin Kaepernick's chances: Brock Osweiler.
Laugh all you want about his struggles in Houston last year, but this is what matters more than any of his ugly stats or tape: Osweiler and Miami coach Adam Gase have a relationship dating back to Denver.
A year ago, before Osweiler flopped in Houston, here's what Gase had to say about him:
"His biggest thing he was trying to work on was his mechanics and how to be a quarterback. He knew that he had time to do that behind Peyton [Manning]. That was one of the reasons we wanted to draft him, we knew his work ethic was off the charts. We knew he was smart. We knew he understood his role that was going to happen in the organization.
"He was the right guy for that kind of role for us, but we had great confidence he was going to be the next guy for us as well. It just worked out different than probably a lot of people foresaw."
Would he gush in the same manner today? Maybe Osweiler just wasn't in the right system in Houston. He definitely had the right weapons.
All of this sets up Cleveland perfectly to unload Osweiler to the desperate Dolphins, who want to reach the playoffs again. The Browns can slide 2nd round pick Deshone Kizer into the starting spot.