Internet
'The First Wave' Trailer Is Incredibly Harrowing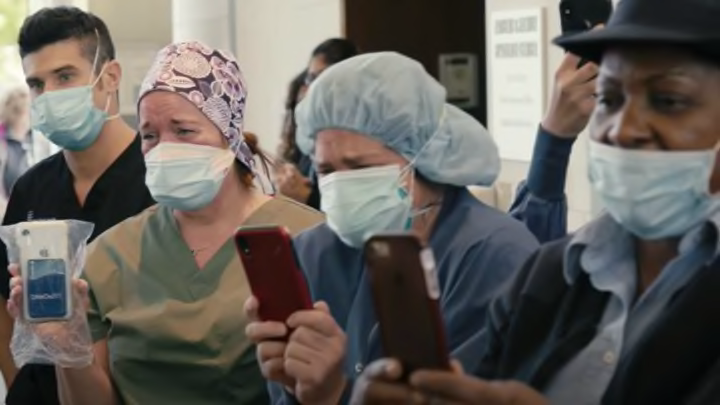 Matthew Heineman, known for Cartel Land and City of Ghosts, is a fearless filmmaker routinely putting his life on the line to bring authentic real-life stories. Both of those documentaries were gripping and perilous and an exhaustive experience, making the viewer feel the slightest taste of what it is to live in a constant state of anxiety. His new film, The First Wave, may be the most intense to date. It chronicles the first COVID-19 wave that overwhelmed Long Island Jewish Medical Center in Queens. The trailer is unbelievably harrowing and possibly the most affecting you've ever seen.
Due for a November 19 release, The First Wave is going to be challenging for audiences. But perhaps essential. When just a trailer can elicit so many intense and conflicting feelings, the complete work promises to be a tour de force.
We've learned to live with and around the pandemic and its horrors have largely been neatly organized away from public view. We don't necessarily have to look it square in the eye the way we once did. Perhaps we should. If only to take a deep breath and realize the remarkable times we are living in. And the frontline heroes who continue to fight like hell in order to make sure those dark days don't return.
General consensus from the reviews is that Heineman's finished product is deftly done, never exploitive but uniquely authentic. We're both looking forward to seeing it and dreading how much it will bring to the surface.