Latest Podcasts Leads
'The Boys' Season 3 Review: Homelander v. Soldier Boy and What to Make of Hughie and Starlight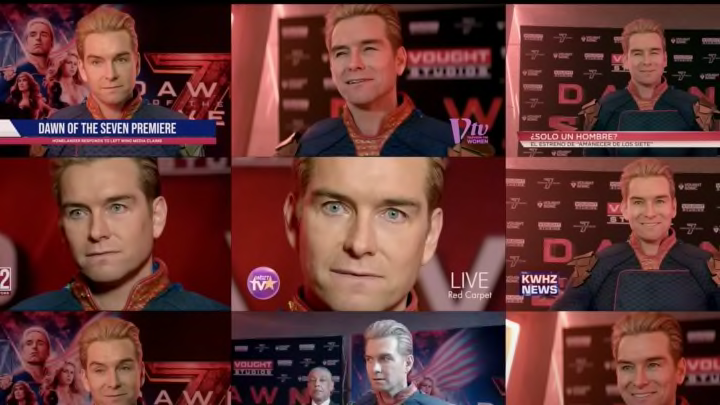 Courtesy of Amazon Prime /
Season 3 of The Boys wrapped up earlier this month. After taking some time to digest the hilarity, goriness, and weird superhero sex acts that every season of the show brings (but especially this season), Ryan Phillips and Liam McKeone gathered to review Season 3, look back at how far The Boys themselves have come, and attempt to predict what the future holds despite the endless possibilities in the hands of the showrunners. How did Season 3 stack up to Season 2? What did this season do really well? Was the ending a bit of a letdown? Where does young Ryan (the character, not the writer) fit into all this?
All this and more from The Big Stream.
00:00-6:05: Initial impressions from Season 3 and where it ranks compared to other seasons so far

6:05-9:20: Finally, some Black Noir background! Praising the creativity of the writers for how they told his story

9:20-12:45: Did Season 3 follow the tropes of Season 2 a bit too closely and Soldier Boy as a humanized Homelander. Is the show done with the forgotten superhero back from the past storyline?

12:45-17:05: Breaking down where the ending of Season 3 leaves the main characters and what potential plots have been set up by the finale. How much progress was made towards the overarching goal of The Boys?

17:05-20:17: The reflection of the real world found in the show and the Trump-like figure that is Homelander.

20:17-25:55: Breaking down Hughie's character development and his power dynamic issues. Will he end up with Starlight in the long-term?

25:55-32:50: What does Season 4 hold?