'The Bear' Is Almost Perfect, Perhaps the Show of the Year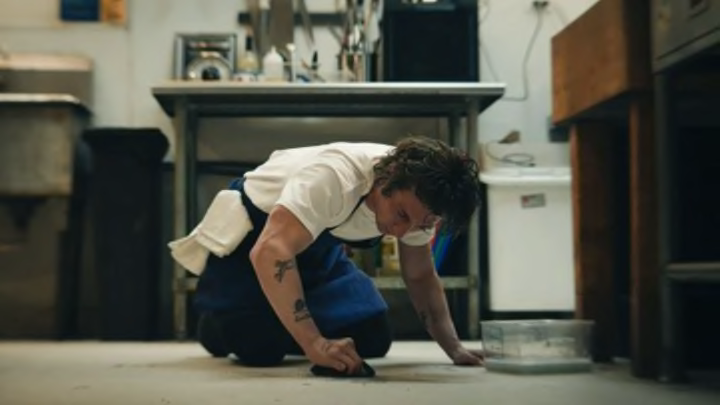 Courtesy FX/Hulu /
The Bear, Hulu's indie-rock offering about a down-on-its-luck Chicago eatery, has been collecting critical praise and spreading through word of mouth. And everything you've heard about it is true. Not only is it an excellent, easily digestible series that will tickle the binging mode, it's a working testament to the joy of work and finding family. Star performances from Jeremy Allen White and Ebon Moss-Bachrach mix together to create a dish that will remind you of all the times you've dove into a plate of television and been delighted by the notes. The Big Lead's Stephen Douglas and Kyle Koster break down a minor miracle, one that will have you going along with a simple "yes, chef."
0:30-07:30: What is The Bear and why does it work so well from the jump?
07:30-14:00: What other show's ingredients can you taste in The Bear? How did the decision to steer into a throwback method of allowing the emotion and made-for-television beats creep in affect you?
14:00-22:35: This is a half-hour, sometimes shorter drama-edy, yet they don't give short shrift to the ancillary characters. How did they manage to trim away all the fat without taking away the flavor?
22:35-28:20: The Bear features two breakout performances by actors you may not be familiar with prior. Which one was better?
28:20-34:31: What do we rate this show out of four stars? Plus, some general cleanup, labeling the stuff in the walk-in cooler, punching out.
All this and more on the latest episode of The Big Stream!