Thanksgiving Turkey Trot Race Turns Violent as Runners Clash Over Fourth Place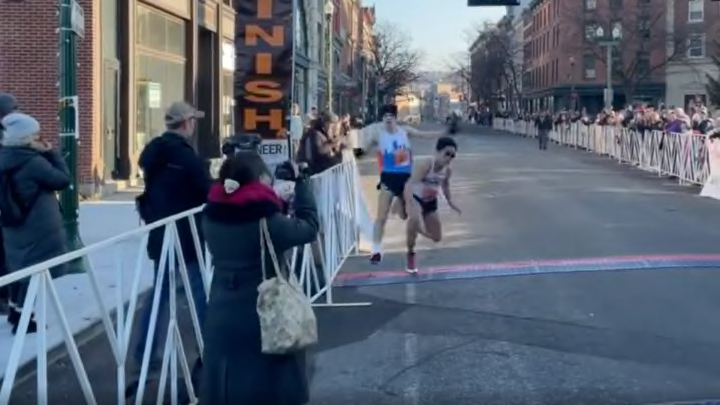 The 75th edition of the Troy Turkey Trot in Troy, New York has gone viral according to the local news. A video of two runners literally battling over fourth place at the finish line of the annual Thanksgiving morning 10K has been seen more than 600,000 times over the holiday weekend and shared by power users like Darren Rovell.
Xaviar Salvador, the runner on the right, was disqualified after a review. Jack Huber, the runner on the left who got cut off, got the fourth place finish. He suffered road rash, but was able to go for his usual run the next morning.
Meanwhile, what isn't getting enough attention from events like this is the guy who stands on a bridge and tosses munchkins to runners during the a Turkey Trot in Western New York.
Finally, something positive!