Thanksgiving Roundup: Bruce Springsteen on SNL; Scott Stapp on Creed's Epic Cowboys Halftime Show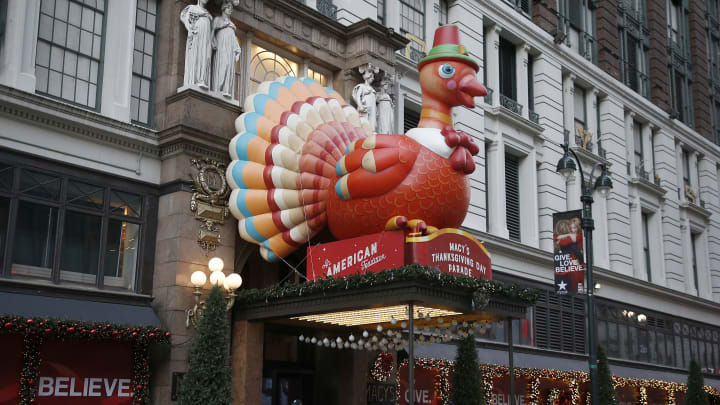 If you're reading this it is too late to thaw your turkey ... like many small businesses, sports bars are dying during the pandemic ... The Killers allege voter fraud at the Grammys ... Jerry Jones once bought Destiny's Child jackets on Thanksgiving ... last year Zac Brown Band gave the SNF a Thanksgiving update ... Mina Kimes calls turkey a gravy delivery vehicle ... is Chris Fowler's campaigning for the MNF job unseemly ... how the NBA lost the enforcer ... Happy Thanksgiving!
A loving look back at the the classic Friends episode about The Geller Cup, 'The One With the Football.' [The Big Lead]
Patrick Mahomes will be putting ketchup on his turkey today. [The Big Lead]
The Detroit Lions will host their thousandth Thanksgiving day game today. It is almost always a miserable experience for Lions fans. [The Big Lead]
Remember when Jim Harbaugh's job was to defend Alex Smith? And he gobbled. [The Big Lead]
John Madden and Pat Summeral were tremendous football television. [The Big Lead]
The worst Thanksgiving football games of all-time. [The Big Lead]
"I couldn't possibly eat another bite..."
Scott Stapp on Creed's legendary Thanksgiving halftime performance.
It has been 23 years tomorrow since Barney went rogue and had to be put down during the Macy's Thanksgiving Day Parade.