Thanasis Antetokounmpo Headbutted Blake Griffin Late in a Blowout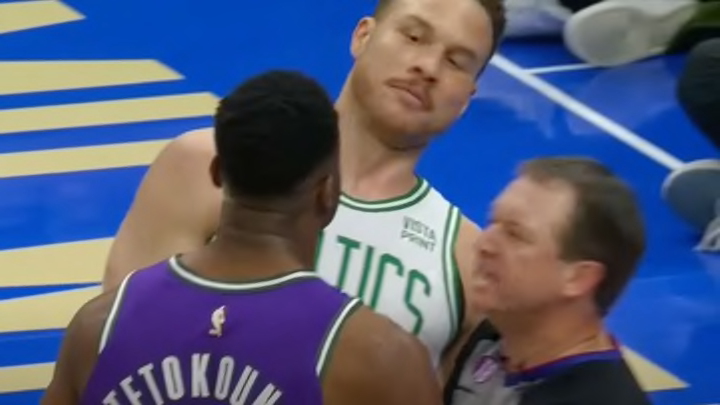 The Boston Celtics blew out the Milwaukee Bucks on Thursday night on TNT, 140-99. Boston won the first quarter, pulled away in the second and it never got anywhere close after that. It was so bad that Thanasis Antetokounmpo got into the game and headbutted Blake Griffin.
Things got a little too physical on the previous possession, so Griffin wrapped up Antetokounmpo on the next trip down the court and got a flagrant-1. Thanasis did not appreciate it and headbutted Griffin in the side of face. Antetokounmpo was assessed a flagrant-2 and tossed.
With the amount of smiling and joking that went on after the headbutt, it's hard to tell if anyone was actually mad. On either side.
This could be something to monitor if these teams meet in the postseason, but hopefully the games will be closer and we'll avoid revisiting any of this.