Here's the Audio That Got the Texas Tech Radio Announcers Suspended by the Big 12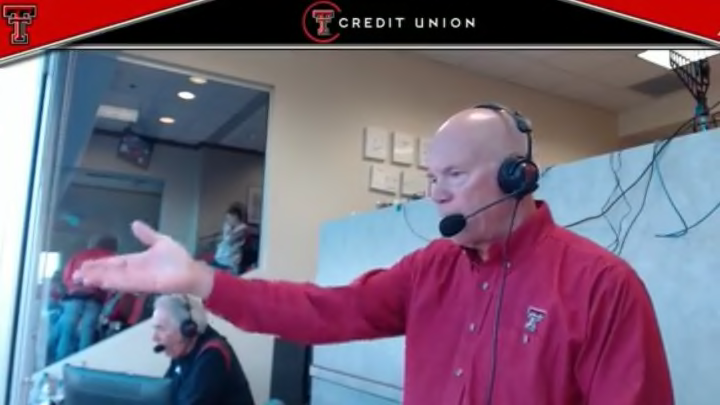 Texas Tech beat Iowa State, 41-38, last weekend. The Red Raiders had a 31-14 lead at the half, but the Cyclones came all the way back to tie the game at 38 with a minute remaining. Texas Tech's radio announcers thought officials heavily favored Iowa State during their comeback and let their feellings be known on the air during the broadcast. On Wednesday night the Big 12 announced that the announcers would not be allowed to announce this weekend's game.
The team working the game was play-by-play announcer Brian Jensen and analyst John Harris. The incomparable Tim Burke sifted through his recordings and found the incredulous announcers getting themselves suspended. They call out Big 12 commissioner Bob Bowlsby saying he needs to "answer for this" and end up reading each and every official's name on air.
The last bit where the announcer appears to swear must be on the overturned interception call that you can see in the first video. As for the calls, the box score says that Iowa State and Texas Tech were called for five penalties each.