Texas State Legislature Cracks Up as Obscene Fake Names Are Read Into the Record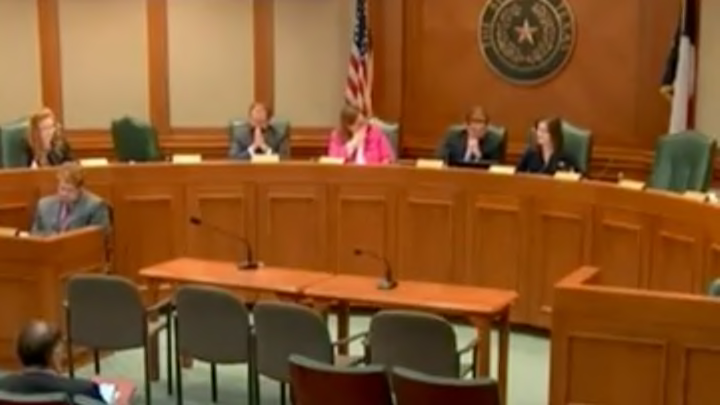 Texas Representative Jeff Leach was chairing a hearing this week when he got tricked into reading some obscene fake names on the record. This time the funny names were Connie Lingus, Anita Dickinme, and Holden Middick. Something similar happened last week in Florida, but this time the other people sitting in the important chairs realized what they were hearing and started cracking up. 
Leach recovered quickly saying, "You got your moment. I hope you enjoyed it." He then tweeted out the video today.
It will be interesting to see how many more times this happens before local elected officials start to take a closer look at random names they're about to read.