Texas - Alabama Officials Had a Disastrous Few Minutes as They Took a Longhorns Safety Off the Scoreboard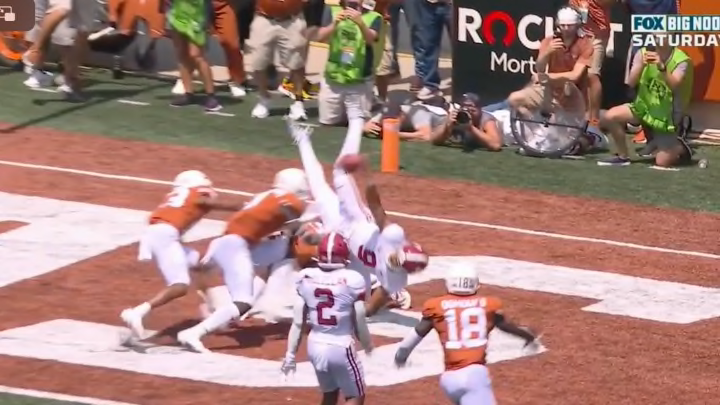 The Alabama Crimson Tide visited the Texas Longhorns on Saturday in a game where the Tide were huge road favorites. Texas lost their starting quarterback early and still hung in there, keeping the score tied, 10-10, in the third quarter. That's when T'Vondre Sweat appeared to sack Bryce Young in the end zone for a safety. And then all hell broke lose with the officiating crew.
Flags came flying in late and the officials called targeting and roughing the passer. As Gus Johnson and Joel Klatt began to show the audience the various replays, they realized that Young was never actually down and on top of that he was barely touched.
Johnson was beside himself as he realized how badly the officials had botched the call and screwed Texas. After a replay review the officials announced that there was never actually roughing the passer called - even though there was - and that the targeting wasn't standing either. The final decision? Incomplete pass, even though Young was clearly intentionally grounding the ball as his moment was stopped and he was basically upside down in the end zone.
Texas ended up getting three points after Alabama punted, but it was still a pretty big gift from the officials to Nick Saban's squad.