Texas A&M Receiver Kirk Merritt Hit With Two Counts Of Indecent Exposure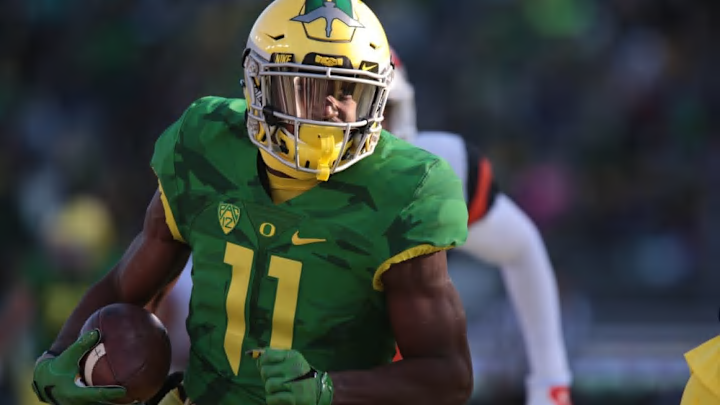 Kirk Merritt apparently likes to show off, and not just on the football field. The Texas A&M receiver pleaded not guilty to two counts of indecent exposure stemming from an incident last fall.
The Houston Chronicle has the details:
"In one count, an alleged victim accused Merritt of exposing and touching himself "while sitting in arm's reach" of her "on or about" Oct. 24. About a day later according to a court document, another alleged victim claimed Merritt pulled down his shorts and held himself also "while sitting in arm's reach" of her. The document describes both alleged victims as "offended or alarmed by the act of exposure." Both of the victims were tutors at A&M in the Bright Football complex, two people with knowledge of the case said."
Going to go out on a limb and say Mr. Merritt needs to work on his wooing skills. Just…wow.
He pled not guilty on March 27 according to court records and he has been taking part in spring practice with the Aggies.
Merritt transferred to Texas A&M from Oregon last year and sat out the 2016 season due to NCAA transfer rules. The speedy native of Destrehan, Louisiana was expected to be part of the receiver rotation this fall.