Terry Bradshaw Shocked the FOX NFL Sunday Crew With a Suicide Reference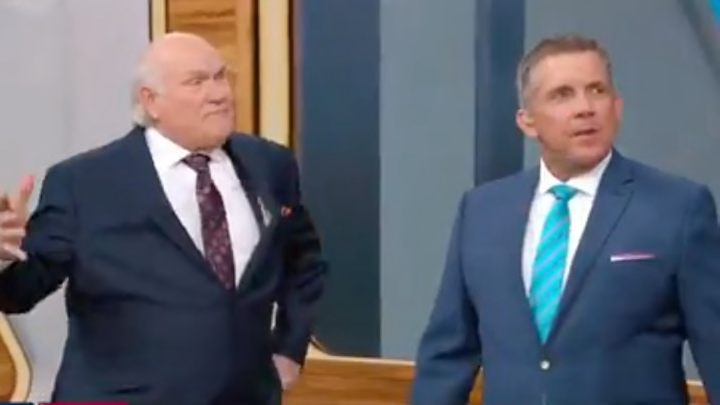 FOX NFL Sunday had an awkward moment on Sunday while discussing the Arizona Cardinals. In an attempt to explain how impatient Kyler Murray and the Cardinals offense is Terry Bradshaw said, "Their mentality is throw, throw, throw, throw. I think if this kid ran five or six runs in a row, I think he'd commit suicide or something."
The rest of the studio crew was clearly not prepared for this comment. Sean Payton immediately looked away for some help while Howie Long came in with the "woah, woah, woah, woah" and declared that was "a little dark for this audience." Meanwhile, Michael Strahan tried out multiple potential reactions for future internet use.
Bradshaw, 74, has not had the strongest filter lately.