Punches Thrown, Eight Players Ejected During TCU - George Washington Women's Basketball Game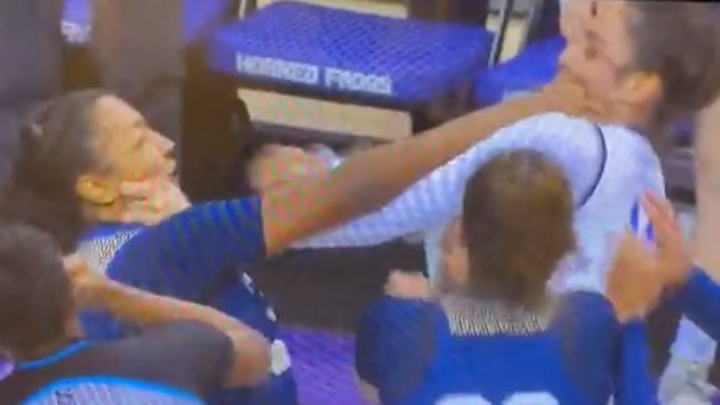 The TCU Horned Frogs played the George Washington Colonials in a women's basketball game on Monday night with TCU winning, 70-58. The game briefly descended into chaos during the second quarter when two players threw punches.
TCU's Bella Cravens grabbed a rebound about midway through the quarter and George Washington's Essence Brown stole the ball, getting briefly caught up in Cravens' hair in the process. Cravens took exception and tried to give a hard foul. As the whistle blew, words were exchanged. Cravens went after Brown and punches were thrown as teammates tried to break up the fight.
In the aftermath of the incident, eight players were ejected, including Cravens and Brown.