Taysom Hill Can't Hold the Ball, Fumbles, Pretends to Throw With Empty Hand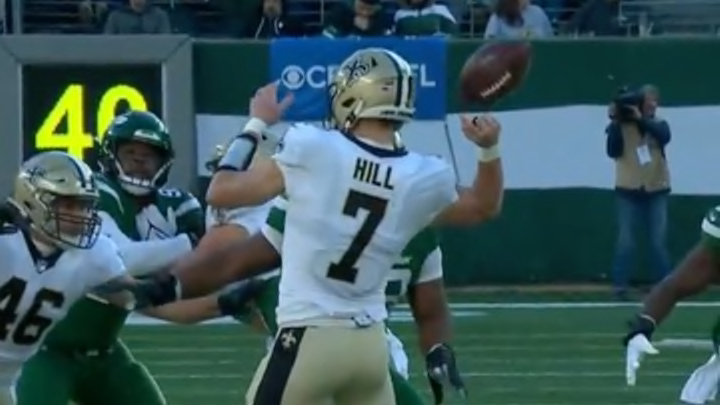 Taysome Hill is finally the New Orleans Saints quarterback now that Drew Brees retired, Teddy Bridgewater got traded two years ago, Jameis Winston suffered a season-ending injury and Trevor Siemian got benched. He threw four interceptions in his first start last week and hurt his finger. That finger may have been part of the reason he had a hilarious fumble during the first half against the New York Jets in his second start.
Just a guy who can't hold the ball in ideal conditions. Usually when you see a quarterback with an empty hand attempt to throw the ball a defender hit him or knocked it loose. Not here.
Hill started the game completing four of seven passes as the Saints are tied with the mighty Jets, 3-3.