Latest TV Leads
Taylor Swift Annihilates Please Don't Destroy in 'Three Sad Virgins'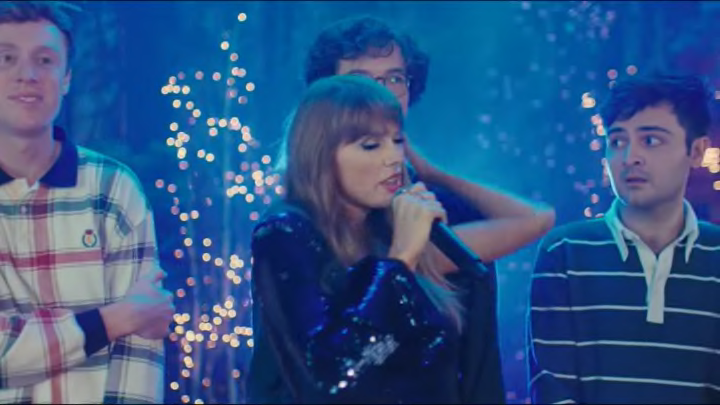 Taylor Swift with Please Don't Destroy on "Saturday Night Live" /
Taylor Swift was the musical guest on Saturday Night Live this week and while her performances are sure to have people talking, her appearance in a Please Don't Destroy video was the best part of the show. She joined Pete Davidson to mock the PDD trio in a music video called "Three Sad Virgins" and it was hilarious.
The sketch starts with Davidson complimenting Ben Marshall, John Higgins and Martin Herlihy for their work on the show this season. Then he claims he wants to do a music video with them discussion how they're all friends. The trio agrees but immediately realizes Davidson will be rapping about how lame they are. Despite their protests, he continues and then T-Swift comes in for the knockout blow.
Check out the sketch below:
Bravo, Taylor. That was fantastic. An excellent premise that was clearly elevated by bringing on one of music's biggest stars to end it with an exclamation point.