Rams Safety Taylor Rapp Proposed to His Girlfriend on the Field After Winning the Super Bowl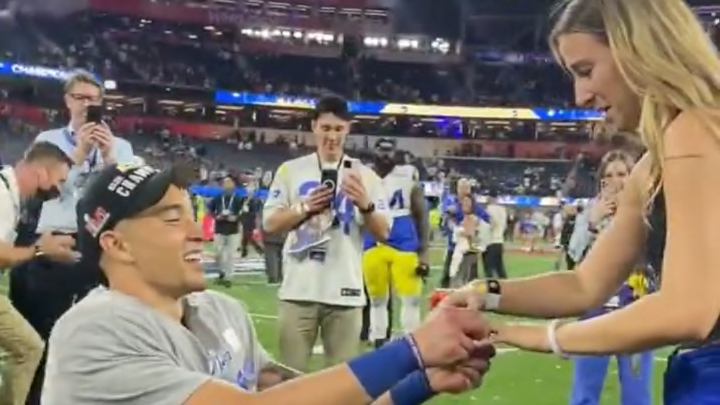 Taylor Rapp won the Super Bowl and then he got engaged. Rapp had seven tackles in the Los Angeles Rams' win and then proposed on the field to his girlfriend Dani Johnson while teammates and various other onlookers watched and cheered.
Rapp was drafted by the Rams in the second round in 2019. He started all 17 regular season games for the Rams this season, but missed all three of the team's playoff games. He returned for the Super Bowl and obviously made the most of it. With a coach and teammate considering retirement, it's nice that the other Rams at least now have a wedding to plan.