Taylor Heinicke's Peaky Blinders Pregame Outfit is Tremendous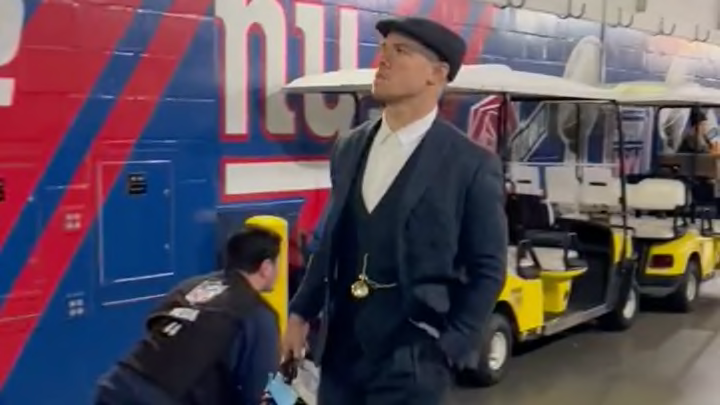 Taylor Heinicke /
The Washington Commanders are in East Rutherford today to take on the New York Giants in a pivotal divisional matchup that will help determine the playoff hopes of both teams. The Commanders have won three games in a row thanks in part to the chaotic talents of Taylor Heinicke, who took over the starting QB spot after Carson Wentz got hurt and played well enough to stay at the top of the depth chart.
Heinicke is all business today as he rolled up to MetLife Stadium wearing a tight suit with a pocketwatch and a scally cap. As all serious men do.
Heinicke simpy has to be a fan of Peaky Blinders. It would be a little weird otherwise to show up to work looking like he walked out of the late 1800s. But maybe he just watched Spirited and got into the old-timey mood.