Tarp Eats Member of Grounds Crew During Giants-Reds Game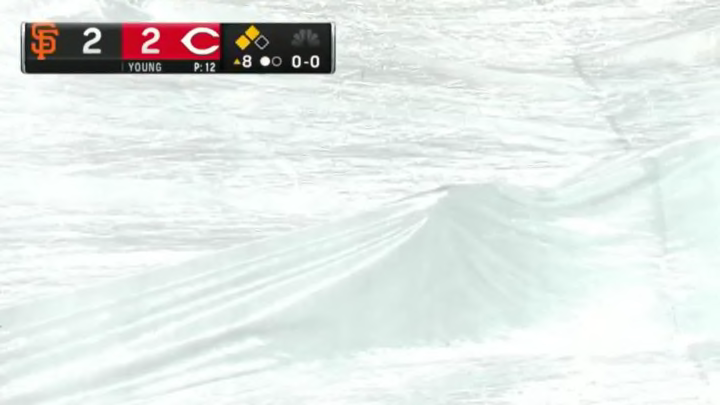 The San Francisco Giants are in Cincinnati to play the Reds and encountering some weather, which proved to be bad news for one member of the grounds crew. Tasked with putting the tarp on as a rain delay was called in the top of the eighth inning, the field maintenance enthusiasts worked together as a team and, unfortunately, participated in some friendly fire.
Lost footing and a freight engine of an unfurl resulted in someone getting steamrolled and stuck under the tarp. Thankfully, that person remembered their basic training and burrowed out of there. For a minute it looked like Tremors where the big worms shifted the Earth.
It's unfortunate that the broadcast above went to a replay instead of getting a look at this person escaping to freedom. We'll have to use our imagination and believe it was a lot like when Andy Dufrense tunneled through all sorts of unmentionable stuff to get out of Shawshank.
Probably a harrowing few moments but seems like a small price to pay for the story.