Coach Throws Punches at Player During Wild Taiwan Basketball League Brawl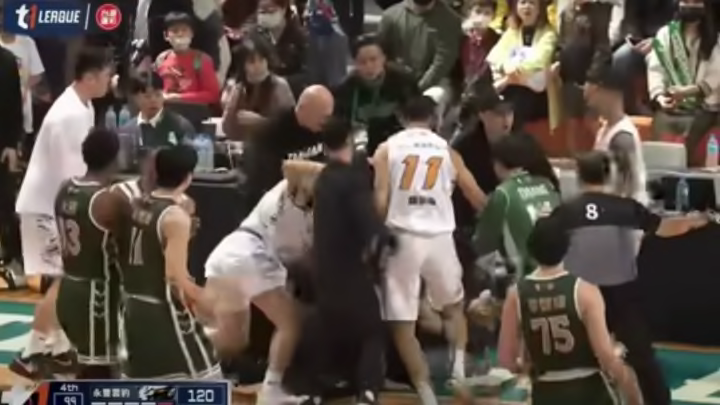 Taiwanese Basketball Brawl /
A huge fight broke out during last night's T1 league game between the Taoyuan Leopards and the TaiwanBeer HeroBears. Two players initially got into a scuffle after an elbow was thrown, but matters escalated very quickly when the HeroBears coach got involved and chased after the Leopards player who threw the first elbow. The two exchanged punches before both teams got involved and more punches were thrown.
Also, Dwight Howard was there. He's on the Leopards. He was ejected, even though the few glimpses we get of him in the below video appear to show the former NBA big man trying to calm everyone down.
The biggest brawl we've seen on a basketball court since probably the Rondo-Chris Paul incident, right? Crazy stuff. And I'd now like to see an odds board on the most likely NBA coach to throw hands at an opposing player.