Refs Miss Blatant Facemask on Tee Higgins' Long Super Bowl Touchdown Catch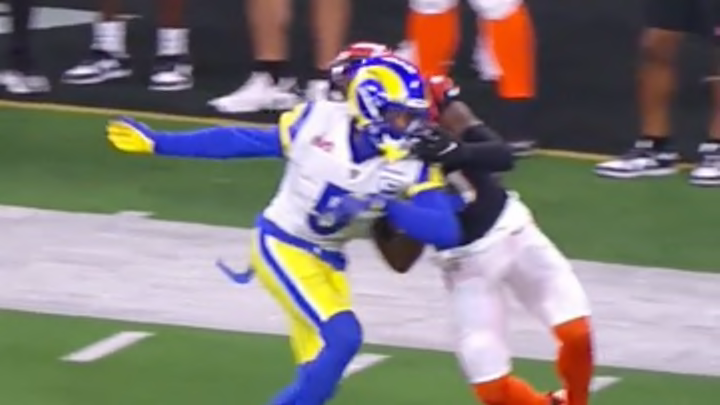 The Cincinnati Bengals took the lead on the first play from scrimmage after halftime as Joe Burrow connected with Tee Higgins on a 75-yard scoring strike to stun the Los Angele Rams, going up 17-13. Jalen Ramsey, who was in coverage, appeared to be victimized by an uncalled face-masking penalty that sent him sprawling to the ground and facilitated the score.
A major turning point in the game that seems like a clear error by the officials. At least it only happened in the Super Bowl. Probably not very many people watching or invested either emotionally or financially in the outcome.