Eminem Kneels During Super Bowl Halftime Show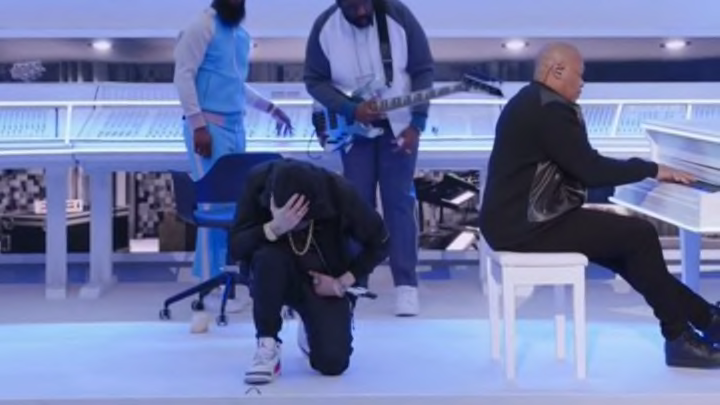 Eminem kneels /
Super Bowl LVI's halftime show was one of the more anticipated iterations of the event in recent memory, featuring California legends Dr. Dre, Snoop Dogg, and Kendrick Lamar along with Mary J. Blige and Eminem. It ended up being as good as advertised. Everyone of a certain age enjoyed it immensely.
There may be some ripple effects stemming from Eminem's decision to kneel at the end of his set, though. There were rumors before the Super Bowl that he wanted to kneel in the style of Colin Kaepernick and the NFL told him he couldn't, according to a report from Puck. The NFL went on record to deny that allegation and said that no players, including Kaepernick, have been disciplined for kneeling and performers wouldn't be treated differently.
I imagine we'll find out the truth now that Eminem actually did it.
We'll see if the NFL responds. We can bet that there will be a certain segment of the population talking about it all week, though.