Strong Wind Causes Chaos During White Sox-Mariners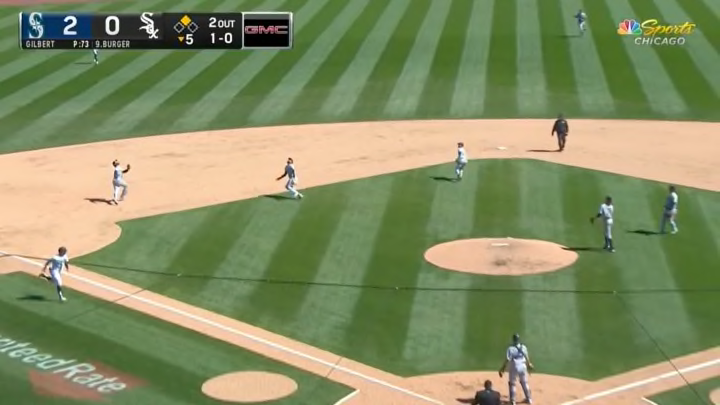 White Sox-Mariners /
The Chicago White Sox took on the Seattle Mariners in the South Side on Thursday afternoon and the Windy City earned its nickname. Several pop-ups by the home squad were blown around by gale-force winds to the point that the infielders couldn't track the ball, giving up several hits on what should've been routine outs.
Eventually, it got so bad that the Mariners were giving up runs.
Winds howling. Never great for a baseball game. But certainly great for a comedy reel.
I, for one, look forward to the newspaper headlines tomorrow and see what the copy guys came up with. A lot of material here.