'Strikeout Saturday': ESPN Airing 8-Hour Marathon of 20K Games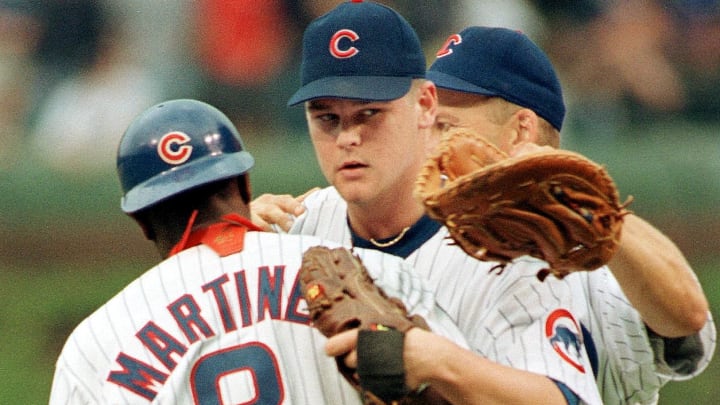 Kerry Wood / DANIEL LIPPITT/Getty Images
As we are all in isolation and no live sports are on the horizon for the foreseeable future, sports networks are finding creative blocks to air classic games. The Big Lead has learned that ESPN will continue this pursuit this Saturday, and plans to announce later today that they are airing an eight-hour marathon of games in which pitchers recorded 20 strikeouts.
Here's the lineup:
12pm ET: Red Sox-Mariners; April 29, 1986 - Roger Clemens
2pm ET: Cubs-Astros; May 6, 1998 - Kerry Wood
4pm ET - Diamondbacks-Reds; May 8, 2001 - Randy Johnson
6pm ET - Tigers-Nationals; May 11, 2016 - Max Scherzer
While this doesn't quite dull the pain that the real baseball season should be kicking off today, it can whet our appetite for a little bit.