Latest NBA Leads
Streets of New York in Absolute Chaos After Knicks' Double OT Win Over Celtics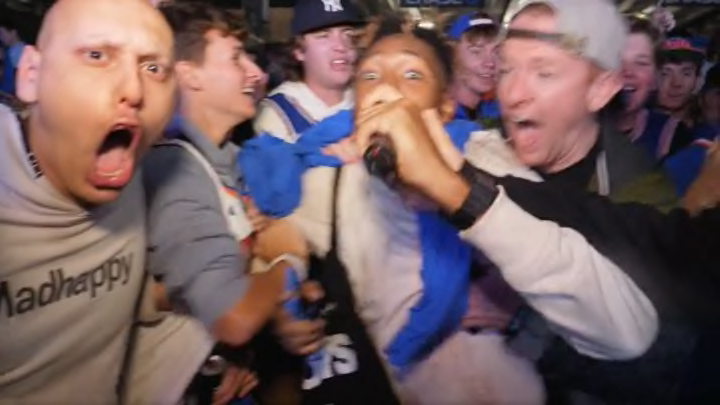 NYC post-Knicks victory /
The New York Knicks are good again. They won't be winning a championship anytime soon but the team is competitive and will be in the running to appear in the playoffs again. This is great news for the NBA's ratings office and also great news for everybody else because Knicks fans are among the most passionate in the country.
Exhibit A: these interviews with Knicks fans exiting Madison Square Garden after they beat the Boston Celtics in the season opener, an exciting double overtime affair. Everyone's adrenaline was clearly still coursing through their veins. This video is NSFW and also very loud, so prepare your volume accordingly.
The multiple unprompted mentions of Tom Brady made me laugh. New York fans are something else when everything is going their way.
I'm sure we'll collectively get sick of it soon. For now, it's a lot of fun.