'Stranger Things' Season 4 to Feature Most Epic Guitarist Since 'Fury Road' Doof Warrior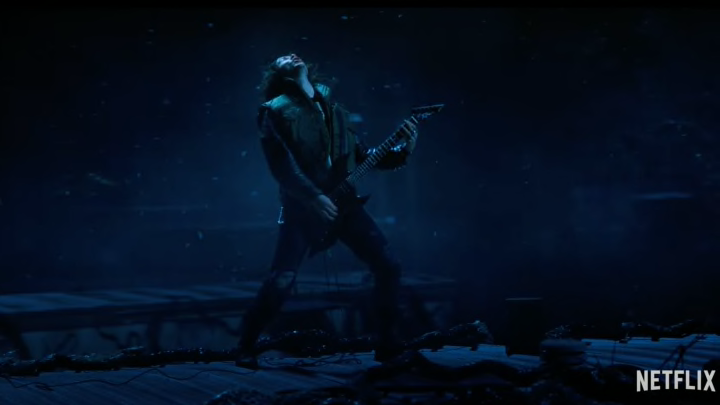 The official trailer for Stranger Things' fourth season was released this morning. The background music of the trailer is a slowed down dramatic version of Journey's "Separate Ways," at near the end of the video you see a character shredding a solo in the Upside Down. It appears to the be most epic guitarist we've seen since Mad Max: Fury Road's Doof Warrior.
The question is, who is this righteous axe master? The obvious choice is probably everyone's favorite heavy metal loving hooper, Billy Hargrove. His character was introduced in Season 2 with Scorpions blasting in his car, lifted weights to Ratt and argued with his dad to Metallica. So why wouldn't he have learned the dark art of the guitar after death? What's more metal than that?
Judging by the epicness of the scene, this is likely from the season finale or at least the penultimate episode because you need to build some proper tension before you unleash licks that tasty. The obvious choice to team up with Billy here is Dustin, but don't rule out Barb finally returning to destroy the season's main monsters with a Lita Ford cover or something equally ridiculous.