Steven Souza Jr. Had a Horrible Night at the Ballpark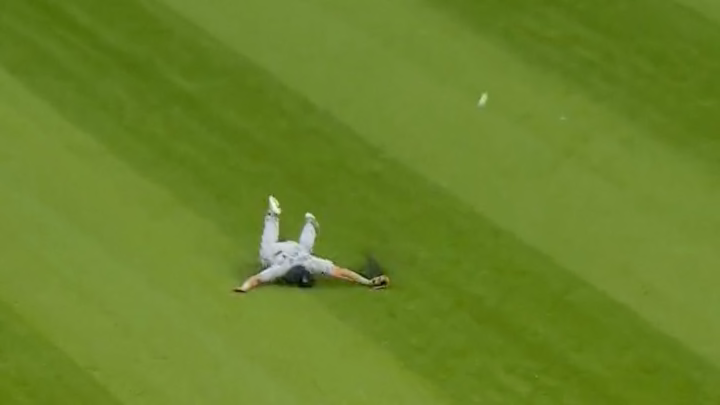 The Toronto Blue Jays beat the Seattle Mariners, 3-0, on Tuesday night. Steven Souza Jr. had a particularly rough night. With one out in the top of the 2nd inning, Souza came to the plate with the bases loaded. He swuing at the first pitch and grounded into a double play.
In the bottom half of the inning with two outs and the bases loaded George Springer popped one up to shallow right field. Souza tried to make a diving catch but missed. Springer ended up with a bases-clearing triple. Those would be the only runs scored by either team.
But wait, there's more. Souza also threw a ball into the stands during the game which hurt a fan. The fan had to be taken out on a cart. The flashing lights from the cart on the concourse actually caused a slight delay in the game.
Oh, and he was on Twitter before the game.
Souza, 33, has only been with the Mariners for a few days. He came into tonight's game with two hits in 13 at-bats.