Latest Espn Leads
Steve Levy Called First Ever Seattle Kraken Home Game and 'Monday Night Football' in the Same Weekend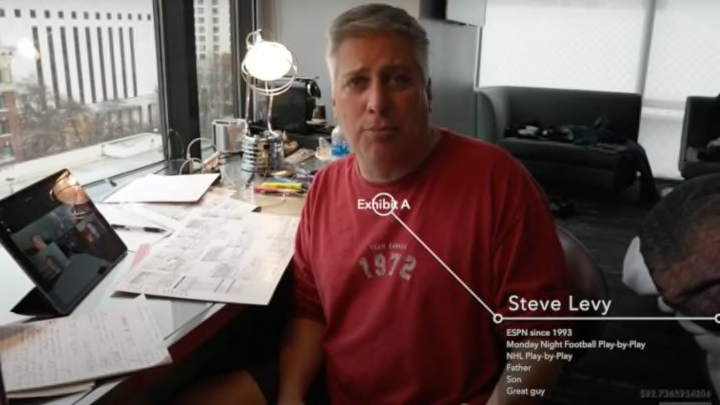 Steve Levy /
It was quite a weekend in Seattle two weeks ago as hockey and football crossed over for the first time in the city's history. The Seattle Kraken, an NHL team founded this year, played its first home game on October 23rd. The Seattle Seahawks played the New Orleans Saints on Monday Night Football two days later. And Steve Levy was there for it all.
ESPN has released a video documenting Levy's weekend. He called the Kraken game -- the first home game in franchise history -- before calling the Seahawks game alongside Louis Riddick and Brian Griese. It was as hectic as you'd imagine.
Remarkable work by Levy and it does make one wonder about how insane Joe Buck's life gets in October.
It's a pretty cool experience. Calling MNF is something Levy deeply appreciates, as he told The Big Lead last month, but then he got to call a franchise's first home game ever. That's a double whammy worth writing home about.