Steve Kornacki Joins 'Saturday Night Live' in Please Don't Destroy Sketch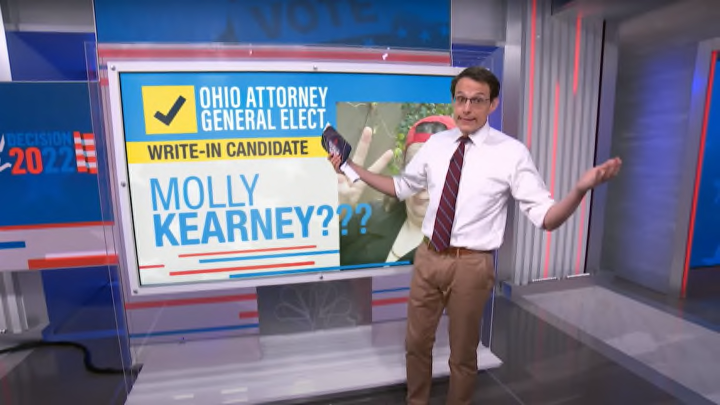 Saturday Night Live featured a video from Please Don't Destroy this week. The short played off of the 2022 midterm election and MSNBC star Steve Kornacki made a cameo.
In the sketch, SNL cast member Molly Kearney somehow gets elected attorney general of Ohio and the Please Don't Destroy crew has to help her prepare an acceptance speech. Kornacki is prominently featured explaining the history of Kearney's campaign and how she won.
Check it out:
That's a great cameo and fantastic television, but I have one question. Kornacki is in the middle of his biggest week of the year. How did he find time to record this? The man is truly a workaholic.