Grizzlies Dance Squad Sings 'Whoop That Trick' in Stephen Curry's Face During Blowout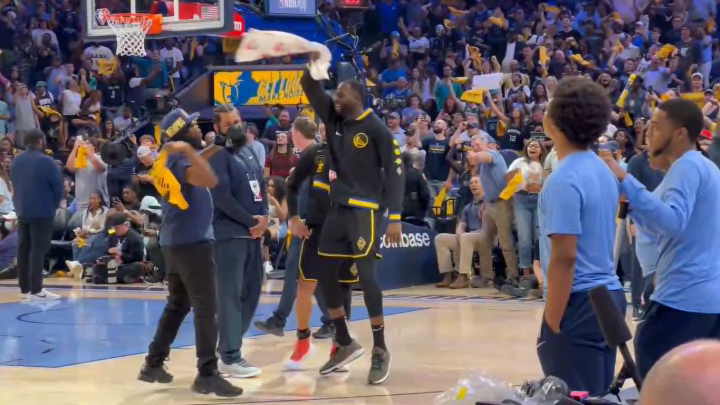 On Wednesday, Stephen Curry was asked what the Golden State Warriors' game plan was heading into Game 5 of their NBA playoff series against the Memphis Grizzlies. His answer was simple, "Whoop that trick. That is our game plan." Those words came back to bite him.
The Grizzlies came to play in Game 5, even without star Ja Morant. They dominated the Warriors 134-95. Late in the game, with the outcome already sealed, the Grizzlies dance team hit the floor and sang "Whoop That Trick" right in Curry's face. Both Curry and Draymond Green seemed to be loving it.
For those unaware, "Whoop That Trick" is a song from the movie Hustle & Flow and it has been an anthem for the Grizzlies for about a decade now. The scene where it gets unveiled is below:
So Steph tried to use the Grizzlies' anthem against them and it blew up in his face. At least he seemed to be a good sport about it.
The Warriors lead the series 3-2.